What we value
"Do unto others as you would have them do unto you."

From the selection of our ingredients, and those who provide them, to craftsmanship in our formulations, design, production and delivery, we always stand in your shoes and ask ourselves this one question: "Am I satisfied with this product, it's effectiveness and economy?" We will never sell our products without being able to say, "yes, yes and yes".


---
---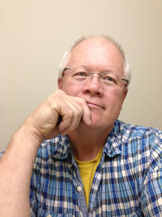 Notes from Allen
(the 'Skeeter Skidaddler guy)
2016 will be our tenth year producing our flagship products, 'Skeeter Skidaddler. At the beginning of each year, after reviewing where we have come from and where we find ourselves, I ask myself these questions:
"Do you still believe in 'Skeeter Skidaddler?" (Absolutely!)

"Are you happy producing and selling it?"
(Very much so!)
Our customers continue to be very enthusiastic. We are growing significantly each and every year (16+% in 2015). Our retailers (numbering over 300) and Distributors (adding three more Distributors in 2016) are very pleased with our products and service. Our 2015 web site sales grew 50%, too.
We now have over 18,400 satisfied customers
, who are also sharing their good experiences using 'Skeeter Skidaddler with their friends and family, near and far. It's a good feeling to know that so many are really enjoying their times out of doors!
Bringing you the very best natural insect repellents is both my privilege and pleasure.
~ Allen
~