As Reported by our Fans ...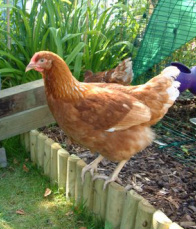 Protecting Chickens Against Buffalo Gnats!
One customer, in Indiana, whose chickens were being choked to death by buffalo gnats clogging their airways,
used 'Skeeter Skidaddler (a bit too liberally the first time) on her chickens' heads and lost no more chickens due to gnats after that.
I
never have had to deal with Buffalo Gnats, but know that when you raise chickens for eggs they are quite an investment. Last thing you want is dead chickens. That's aweful! Your poultry deserve better!
---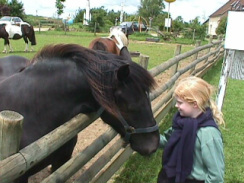 Protecting Pony's Ears!
During a recent trade show, one of my customers approached me and told me that she used 'Skeeter Skidaddler on her pony's ears when the biting gnats were really bad ... no more scabby pony ears after that!
The pony is pleased, too.
---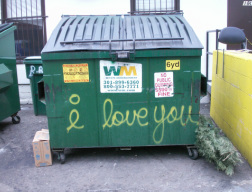 Fruit Flies Take Flight!
This is certainly a marketing dilemma.
The guys at the cell phone store I used to frequent were having quite a problem with fruit flies infesting the trash can in the back room. The Manager of the store had bought a bottle of 'Skeeter Skidaddler from me and left it at the store, from time to time.
The guys were talking about 'the fruit fly problem', then decided if 'Skeeter Skidaddler could repel
flying, biting insects
,
why not any flying insects
! After applying one squirt on the inside of the trash can lid, they never saw any more fruit flies.
I had to laugh! Good to know, but how do I market this ... ?!? ...
"great for you, and your trash can, too!" NOT!
But that is what makes for enterprise. Good thinking on their part. And, yes, it does work very well :-)
---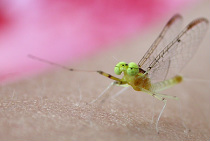 Keeping Creepy Crawlers Out

That window that doesn't close very well, or sliding glass door with a small gap, can let in creepy crawlers. Spray just a bit of 'Skeeter Skidaddler in that gap ... buh bye, little creepy crawlers!

---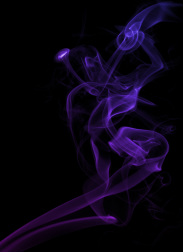 Eau du Skidaddler
On a more personal note, I have customers who use 'Skeeter Skidaddler as a personal fragrance. Me too! I like that earthy sweetness.
A second hand report of a customer who uses 'Skeeter Skidaddler as an aroma for his abode.
It's a great olfactory treat to enter a room where Eau du Skidaddler is gracing the atmosphere!
Fragrances stimulate our Limbic pathways, which open our emotions. When you find a good fragrance, do indulge yourself. Great aromas help our memories, learning and expand our personal development.
---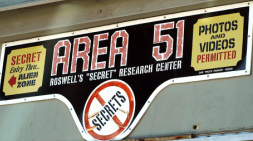 Have a crazy (or otherwise) story to share?
Let me know how 'Skeeter Skidaddler has worked for you, both as personal bug protection, and ways yet to be recorded!
Click here to send me a note.