'Skeeter Skidaddler Testimonials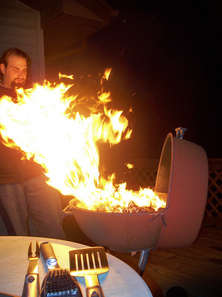 Harold sent me a bottle of 'Skeeter Skidaddler', a natural bug repellent that is DEET free and made without synthetic chemicals. Our biggest concern around here is mosquitos and gnats. My son is a mosquito magnet, and I was delighted to put Skeeter Skidaddler to the test when he and a group of friends were visiting for a cookout. They were all complaining about the bugs, and threatening to move the party inside when I brought out the spray for them to try.

Two hours later, they came in raving about how effective it was - and how the females in the group loved the scent. I'd say that was a major vote of confidence. I packed it with me the rest of the summer when ever I was going into bug territory. It was as good on the beach and hiking in the woods, as it was weeding in the garden. And I have to agree that I like the scent as well. ~ AlisonA
Belize, we hardly knew ya ...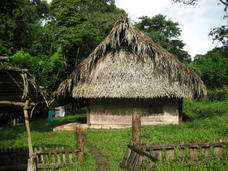 This product works REALLY well. I spent 2 weeks in Stan Creek area of Belize, known malaria country, and I did not get one bite. It beats smearing high concentrations of cancer causing DEET all over, and works better. ~ SuzanneE
Michigan: Evening Outing, Sans Bug Bites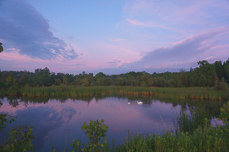 My best friend Carol has a bottle of 'Skeeter Skidaddler and brought it to an outing last night. There were lots of mosquitoes after the sun went down, and I was so glad she had her bottle in her purse.

A friend came over to chat and noticed the great smell - she went on and on about having an aromatherapy experience. We told her this was bug spray and she was shocked at how nice a product it is, and once we applied 'Skeeter Skiddaler' the mosquitoes left us alone. ~ PeggyL, Michigan
Sweet Home, Alabama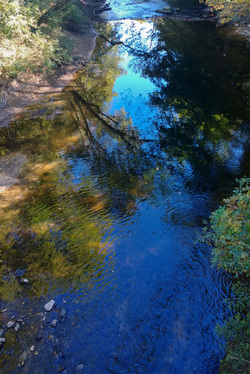 Southern Belle approved!

I can literally bathe in any bug repellent known to man and still somehow my legs look like a war zone. I eventually gave up because it was either smell like gross bug spray and get eaten alive or smell normal and get eaten alive.

Then that fateful day came when my eyes were opened to this magical substance that not only smells GREAT and dries quickly but it actually works.

The devil creatures still hover around me but it's as if I'm wearing an impenetrable force field. They eventually see this lurking game as futile and fly away to feast on some poor soul who has yet to discover 'Skeeter Skidaddler.

It even works in Alabama!! I can wear shorts again! This product has made my life infinitely better and less itchy!!! Plus to boot it's all natural so no gross lung choking chemicals!! Woo thank you for making a quality product that is phenomenal!! ~ GabrielleB ~ Native Alabamian

Deer Flies, Don't Bother Me ...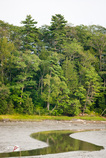 I am using your Original formula, which is working really well on the swarming deer flies here on Bremen Long Island, Maine. Yours is the only repellent I have found to deal with the deer flies, thanks for a great product! ~ RickB

---
Skeptic becomes Believer!

I admit to being extremely skeptical but I used the towelettes you gave me and am a believer in 'Skeeter Skidaddler! Using it I have been able to enjoy being in the garden and going on dog walks much later into the twilight hours without giving up in frustration from all the mosquitoes dining on me! Thank you so much!! ~ Di M, Concord, MA
---
Maine: In the Woodland Wilds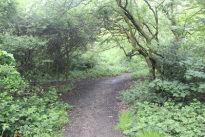 I love the product, it's very effective for all the biting flies: mosquitoes, black flies, horse and deer flies. I think there may be some tiny little gnat things, too. Yard work is much easier without constantly fighting off mosquitoes and black flies! It continues to work well, even when I'm sweating in terrible humidity. I've recently tried your pet Skidaddler on my two Labradors and I've noticed it provides them significant relief from the horse flies as well as other biting flies. Neither of them have red bitten up bellies today, and usually after a day spent in the yard working with me we at least have to treat a few bites. I have already recommended your product to several of my friends and I will continue to do so. Many thanks! ~ Caitlin P
---
Southeastern Coast: Sand Gnats Vanquished!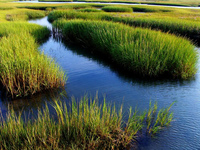 I bought two bottles and love the product. I attract those nasty sand gnats and 'skeeters more than the average person despite refraining from the use of perfumes and other fragrances. I've been promoting 'Skeeter Skidaddler for weeks at various events. I could have sold several cases. - PH, Georgia
---
Kayak-itty Yaking in Western New York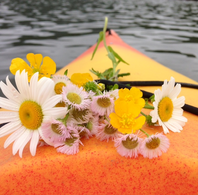 After I bought your product last summer and didn't have a bite all season I ordered 6 bottles for gifts and it wasn't enough ... they will be going to friends and family in Utah, Washington, Louisiana, New York, and Massachusetts ... and I'll be ordering more for the springtime. I so love the product ... I shared it all over WNY (western New York) last summer and it was such a hit." - MaureenO

(ed note: 'Skeeter Skidaddler will not harm your gear. DEET often will melt plastics and rubbers, making a messy goo of handle grips, lashings and even expensive athletic fabrics ... just sayin'.)

---
Camping Trip Gone Right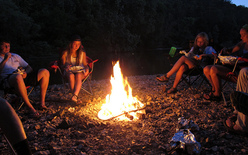 Hi Allen,
I wanted to write to let you know
how thrilled I am with your product
. Mosquitoes love my daughter! Ever year we go on a week long camping trip and she comes back looking like she has chicken pox unless I put a product with DEET in it on her, which I avoid at all cost! We usually try 3-4 new ones a summer in hopes of finding one that works.
We just returned from our camping trip this past weekend. Our cabin was next to a 5 acre pond so mosquitoes were plenty! I am happy to say that she only has about 10 bites which is unheard of for her while using your repellent! I'm not sure if I got any but I am not on the top of their food chain.
The mosquitoes have been awful this year
in our area because we have had a lot of heavy downpours and flooding.
People all around us comment about what a bad year it is for mosquitoes. I did end up using the repellent often like a typical bug spray, one spray per leg and arm in order to get sufficient coverage. I was okay using more than I thought I would though.
I have spoken so highly of your product
my in-laws already purchased some and have been happy with it so far.
I participate on a very active forum that concentrates around children and the topic of chemical-free repellent comes up a couple times a summer.
It usually ends with everyone agreeing that in the end you need a product with DEET in it.
I plan on making a post regarding your product ... I would be surprised if you don't get quite a few orders...
I was at a picnic this evening and was speaking of your product and
everyone there wanted me to send them the link
when I got home! I do not promote products like this often, but I have so much in the last week I feel like I am your spokeswoman!
Thank you again for a great product!
- Julie
---
---
Dog-gone, its good!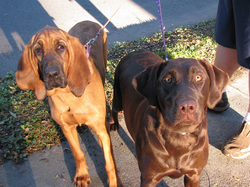 Please accept our enthusiastic thanks for your fine product! The Furry Friend came well packaged and quickly. The dogs are happy and we are happy. It is quite impressive and we do hope to see it in all the stores wherever we go, soon, and hope you make a bundle of well deserved success from it. We have tried it when the bugs were all over and none came close. The fragrance is just fine, too, compared to other stuff we tried. We are telling friends and neighbors about it too. - JimT

---
Upstate NY - Black Flies, Mosquitoes, 'Bees'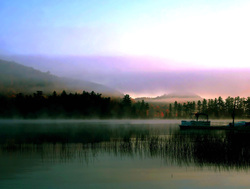 My parents live in Upstate, New York and they were introduced to your product by my brother who lives in Maine. They have a lot of black flies, mosquitos, and 'bees' ; I used the Patchouli Free 'Skeeter Skiddadler and did not get bitten at all while gardening for hours.

I thought my dad was exaggerating at how effective it was but he definitely was not. Your product is great! The bugs fly around you but no bites. - Lisa T
---
From a bug-ridden college reunion to bug-ridden Wilmington, DE ... and still enjoying the outdoors!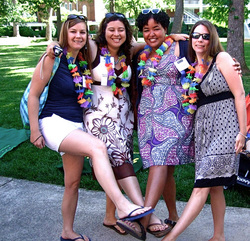 OK, so let me first say -- 'Skeeter Skiddadler is amazing. I picked some up to go to my college reunion, in Western Mass. In June, with food cooking sitting in outdoor tents going every evening at dusk, I knew I'd either have to avoid all major events or find a repellent that worked. While others were amassing piles of mosquitos they had swatted after they landed on their legs, arms and feet, I went bite-less for the whole weekend. Three weeks later I moved from mosquito-less Los Angeles to a wet and beautiful but bug-ridden block in Wilmington DE. This stuff allowed me to change my life, quite literally, and still enjoy the outdoors. And it really does last for the whole season. Thank you, thank you, thank you.

And how do I order more?!
Into the Woods and through the Marsh ...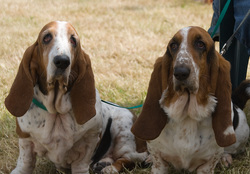 Hi Allen,
My name is MikeL, we spoke for a bit on Saturday evening about "Furry Friend Friendly" 'Skeeter Skidaddler for my Bassets.

I am always a bit nervous applying anything to my two bassets. They had no problem with the fragrance. (They are very sensitive about scents.) I took them for a walk on our property into the woods and through a marsh. My wife and I specifically looked to see if they were getting bit and we literally didn't see a single mosquito on either of them. I am sure you have heard it before....but the stuff works great!!!

To give you a bit of a background on myself ... I was the sales rep for the leading bug spray you can buy in big box stores for the past 3 years ... I can say that your product is leaps and bounds above what I rep-ed for years. The difference blew me away.
---
Sierra Nevada Mountains in California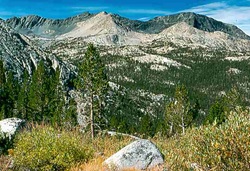 I just wanted to let you know that my family went camping in the Sierras last weekend. We packed the 'Skeeter Skiddadler and thank goodness we did! The second we got out of our car at the camp ground the bugs were all over us. We quickly put on 'Skeeter Skiddadler and they were gone!
With a daily application I didn't see any flying insects on me or my family all weekend.
What an awesome product.
Greg K - Southern California
---
South Carolina

Its
the only natural product I've found that works on our yellow biting flies
.
Brian S - South Carolina
---
Out Mucking Around

I put some 'Skeeter Skidaddler on and went out back of my grandma's into the marsh to cut down plants...no mosquitos around me the whole time. This stuff works and it smells good, too.
---
Mekong Delta region of southeast Vietnam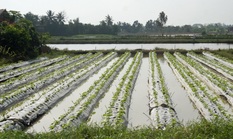 I recently returned from the Mekong Delta region of southeast Vietnam. This was my first trip overseas. The area I stayed in is the rice growing region of the Tra Vinh province slightly inland from the South China Sea. I decided to try out some 'Skeeter Skidaddler, an insect repellent highly recommended for travelers to this part of the world.
The people here sleep under a mosquito netting canopy over their beds year-round. The first several nights I decided not to use any repellent. I was bitten before going to bed and also sustained a few bites while under the netting. The bites were painful and itchy. Later I began using the 'Skeeter Skidaddler product, and to my amazement the bites subsided down to only one or two per day.
By the end of the vacation my wife had folded up the mosquito netting, tossed it in the corner, and opened the windows and door from our room to the outside.
We then enjoyed a slight jungle breeze at night without the fear of getting eaten alive.
This product works!
Chris D - April 2011, California
---
Boundary Waters of northern Minnesota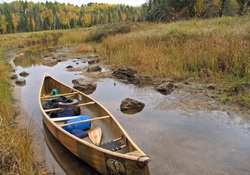 'Skeeter Skidaddler went with me on an 8-day trip into the Boundary Waters of northern Minnesota. Rest assured I had ample supply of other commercial repellants, too. I'm happy to report that
not only did 'Skeeter Skidaddler perform to the same standards as other heavy duty sprays, but its blend of natural oils provided a welcomed relief
from the DEET-based products. What a great smell--something not to be taken lightly when in the back country!
Pam C. - Yellow Springs, Ohio
---
Haiti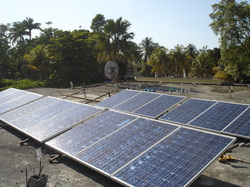 Haiti - Earthquake Relief Effort
I have been working on and off for the past year in Haiti for a volunteer organization helping the people of Haiti after the earthquake which destroyed much of the area around Port Au Prince. They have a huge problem with mosquitoes carrying a type of encephalitis, which causes limbs to swell and is very difficult to treat. (ed - as well as Malaria and Dengue Fever)
The first time I went I brought a few bottles of 'Skeeter Skidaddler because it had been very effective here in Maine against mosquitos and even blackflies.
It excelled in Haiti, to the point that people who had been using products with DEET in them were asking to use my 'Skeeter Skidaddler because it worked just as well as theirs (or better)
without the toxicity of DEET.
This last time I brought ten bottles down and it was quickly divvied up between the 100 or so volunteers. Working in an area still without electricity, running water or waste treatment is tough, but add a lot of biting mosquitoes and no-see-ems and it can be terrible. With 'Skeeter Skidaddler, we not only had one less thing to worry about, but we smelled better, too :-)
Daryl DeJoy owner of
Penobscot Solar
Link to project story: click here
Maine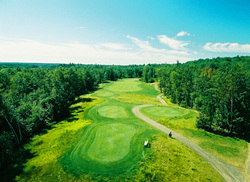 Last weekend I played a round of golf. On the first 9 the horse flies were landing on the back of my head, and biting a lot. We took a break and I put just a little 'Skeeter Skidaddler on the back of my head. Played the back 9, and no horse flies, no bites.
- Steve W. Lovell, Maine

---
Amazon Jungle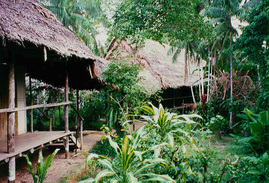 The product 'Skeeter Skidaddler is miraculous. Not only does it have a pleasant scent but it is very effective. I have no bites this summer and have a hissy fit when I can't find it. I have used it in jungle atmosphere (ed - the Amazon Jungle) and nothing bit. Cheers! - Cherie P

---
Northwoods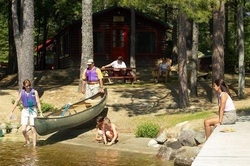 We spent the week at Moosehead Lake, Maine.
Our friends who wore DEET were bitten. I never got bit
and those with me commented on the earthy smell of 'Skeeter Skidaddler.
- Bridget McC
---
Downeast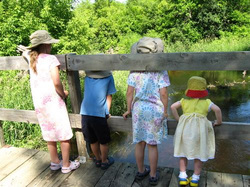 'Skeeter Skidaddler is the best! I've worn it in the garden and up north. Took us through black fly season in Washington County, Maine. My kids each take a bottle to camp. I feel great giving my kids something DEET free that really works! - Rachel B.

Thank you for introducing me to your 'Skeeter Skidaddler – it really works! Two of my kids have asked me to get them some, because it works! - Priscilla B.

Bought some last year still have a bottle after using it all summer with three children and love it. Works great! - Tina

---
New England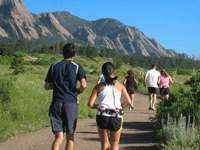 We love the 'Skeeter Skidaddler! My husband and I are trail runners and we always use the 'Skeeter Skidaddler. The skeeters steer clear of us!
-
Erin M.
We love your product. We walk the woods every day to exercise...
never get bit
, great product. - the Murphy's
Tried 'Skeeter stuff and climbed Mt Douglas. It worked really well on the wood trails and I had a 1 year old in the back pack.
The bugs didn't bother him or me and he didn't have any on him.
Thanks! - Jana H. (ed - This is Douglas Mountain, west of Sebago Lake, truly a mosquito infested hike.)