2013 Whole Foods Market - Portland, Maine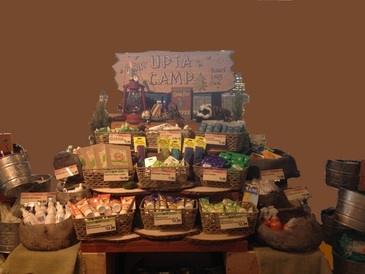 This end cap display located on the path from Fruits/Vegetables Section to the Wine and Beverages section absolutely boosted sales of all products within the theme:
Goin' Upta Camp
The pole stands, with alternating galvanized bucket pairs on either side increased product availability and visual interest for customers. It's a great display and very engaging. Often there where 2 or 3 people looking at the products when I went in.
Whole Foods Portland has sold over 400 bottles of 'Skeeter Skidaddler in 2013.
This outstanding display presentation, as well as the natural goodness of 'Skeeter Skidaddler, propelled us to be
Whole Foods top selling insect repellent
by a wide margin!
Back HOME!
---